by Theresa Kulbaga
Brittany Howard may be my very favorite contemporary woman in rock. I'm a long-time fan of the badass band Alabama Shakes, having written about them before for this magazine. And when I learned that Brittany Howard was embarking on a solo project, I was sold on the idea well before the album was done. Released in June 2019, Jaime is an album that showcases Howard's powerful songwriting. The first track, "History Repeats," has been nominated for two Grammy Awards for Best Rock Song and Best Rock Performance. Maybe it'll win. (In 2016, Alabama Shakes earned four Grammy nominations for their album Sound and Color and won three of them—Best Alternative Music Album, Best Rock Performance for "Don't Wanna Fight," and Best Rock Song for "Don't Wanna Fight.")
In "History Repeats," Howard's creative, playful guitar playing and distinctive voice are on display. If you follow the main guitar line, you'll hear moments of Hendrix: a note expands, shimmers, wah-wahs, rocks back and forth, then retreats. If you follow the vocals, you'll hear Howard's talent and flexibility, as she croons, bops, and intersperses an affirmative "yes, ma'am!" You hear the agony of someone who knows that history repeats but just can't take it this time:
I just don't want to be back in this place again
I mean, I done cried a little
Tried a little, failed a little
I don't wanna do it again
I mean, I've already been
I came and I went
I washed my hands with it
I don't wanna do it again
But that agony is transmuted, through blues, into danceable sound. I dare you not to dance, wiggle or tap your feet.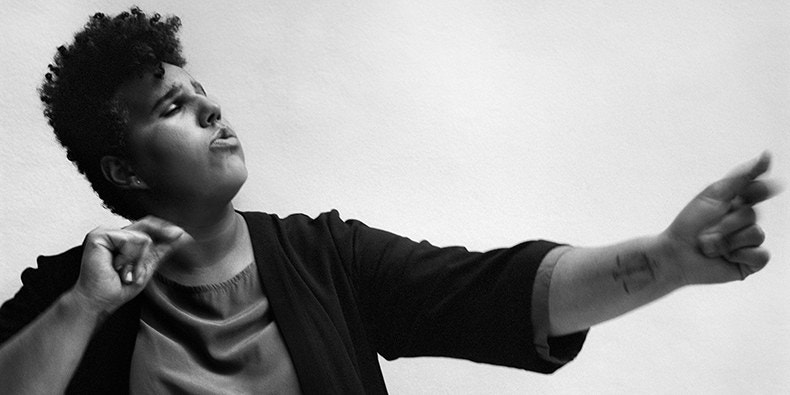 If Jaime represents Howard's lusty solo persona, then Thunderbitch—her collaboration with Nashville bands Fly Golden Eagle and Clear Plastic Masks—takes full advantage of her bad-boss-bitch side. Thunderbitch refers to both Howard's persona in the band and the band itself, which describes itself minimally—bitchily, even—as "Thunderbitch. Rock 'n' Roll. The end" and its members as "Thunderbitch, Matt Man, B Bone, ThunderMitch, Char Man and A Man."
As Thunderbitch, Howard wears a black wig, bright-white face paint, dark red lipstick, and sunglasses. She screams and shouts, yowls and screeches. She rides a motorcycle and swears allegiance only to her guitar and leather jacket. She is a "Wild Child" who doesn't care. She just wants to rock 'n' roll.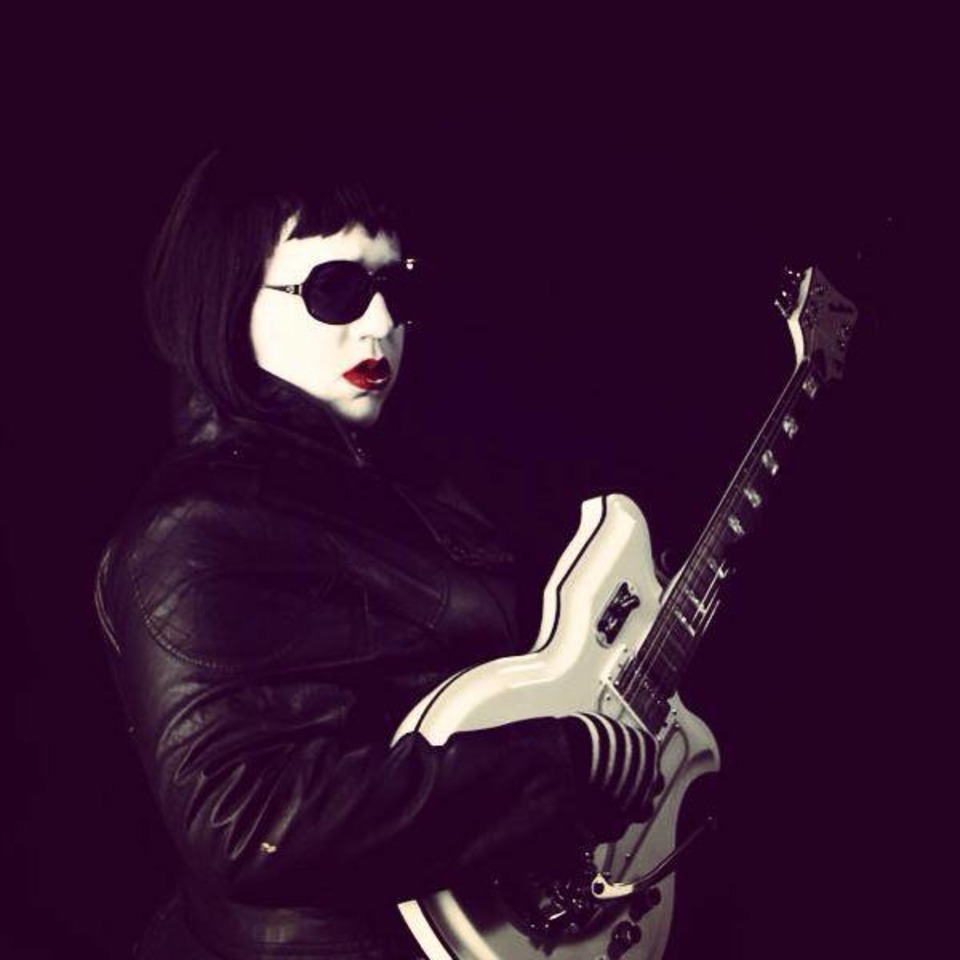 There is a playfulness to Thunderbitch that is irresistible. Is the whiteface a political statement? Is she satirizing white rock 'n' roll artists who appropriate black music? Is she commenting on the often-cartoonish extremes women are expected to go to in order to achieve an acceptably feminine look? Is she just trying on a brand-spanking-new look to go with this reckless sound?
It's not that Brittany Howard's solo persona is somehow more honest or authentic, while Thunderbitch is masked and cheeky and performative. They are both valid facets of Howard's creative personality, allowing her to explore different attitudes and genres. Donning a new persona fuels new forms of creative expression.
I'm excited to see who Brittany Howard will become next.